Yesterday, we were scheduled to leave Florence and head to a small inn, Relais Vignale, located at Radda in Chianti, a small, walled town about 90 minutes south of Florence. Our 12-hour tour guide, Gabriel, had suggested that we take the scenic route rather than the Autostrade, which is just a big toll highway. It would take twice as long, but was described to be so scenic that it was worth the extra time. Both Gabriel and the woman at the front desk shook their heads when trying to describe how to get out of Florence. It wasn't so hard to get there though, so how could it be so hard to get out?
Armed with directions from both Jim and the hotel clerk, we hopped in the car and started on our way. . .  and immediately got lost. This is where Jim made the startling discovery after nearly thirty years, that I cannot read a map.
"Just find these streets on the map," he said.
"They're not on the map," I insisted.
At this point we weren't using either GPS system, because we didn't want them to take us to the toll road. We did use the car's system, though, to see approximately how close we were to the river we wanted to cross. Finally, we just started to follow a tour bus, because we figured it was headed out of the city. Mind you, all this time were traversing narrow streets, backing out of one-way passages, and trying to avoid hitting cars, bicycles, motorbikes, or pedestrians.
We finally crossed the river and promptly started heading the wrong way. Still avoiding the navigation system, we resorted to using its map to guide us in the right direction. Then we programmed it to take us to one of the small towns along the way, and finally found the right road, missing about half the route we were supposed to take. But the secondary roads along the way were spectacular, so in the end, we were successful in avoiding the Autostrade.
After checking into the hotel, a restored 17th-century structure, we explored the little town and climbed the steep alley to reach the information office. It was there that I took the picture of the staircase. Then, armed with a map, we began exploring. We spent time in the kitchen store that had lots of items I would have liked but am too lazy to buy and figure out how to get them home. It had oil and vinegar spray bottles and lots of interesting gadgets. We also saw leather goods stores and some clothing shops, but again nothing that motivated us to extract our wallets. We did buy some postcards, though, and Jim is supposed to be writing them out while I blog. So far I think he's been more interested in reading about how the Pirates are in first place.
That night, we had dinner at the hotel, which consisted of an appetizer of asparagus au gratin with black truffles. To die for! We both had thick homemade spaghetti with sauce and then for the main course, Jim had some kind of meat, and since there were was no fish on the main course, I had two sides, a field salad and roasted vegetables. This was our first encounter so far with a person who couldn't speak English. Our waitress kept apologizing, but we told her it was okay We're in HER country, for heaven's sake), and with a lot of pointing at the menu, we got the job done.
That evening, I caught up on some blogging downstairs in one of the various sitting rooms where there is Wi-Fi, and at 11:30 p.m., we Skyped with Mike and Emily, or son and daughter-in-law, before they went out to dinner to celebrate Mike's birthday. The next day, we would take the Autostrade to reach Naples, and the hydrofoil to the island of Capri!
Pictures:
1. View from road to Radda.
2. At our hotel in Radda, view of hotel from the pool are.
3.Cool staircase in Radda.
4. When you walk around the walls of the city, there are houses below, and I thought this little boy playing with his toys on a blanket outside was cute.
5. This is the palace in Radda. An art exhibit was there.
6. Pretty area at the hotel.
7. This is where I blogged and we Skyped with our kids.
8. View from the pool area.
9. Nice view from our room.
10. Another view from the pool area. Sorry, once I select the photos, I can't rearrange them!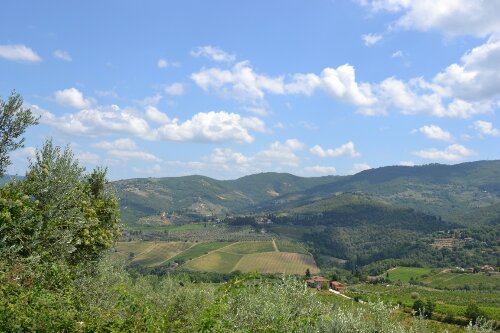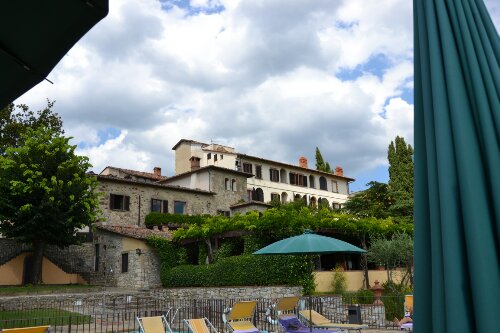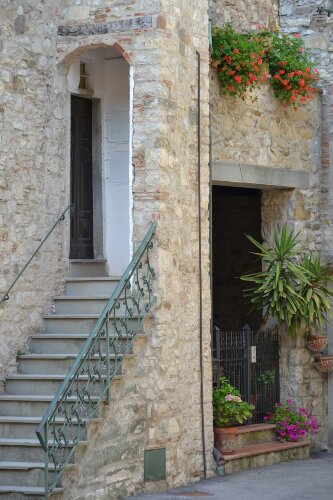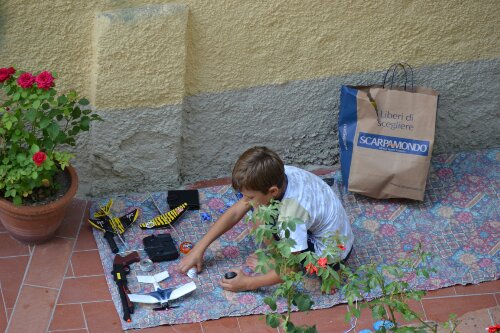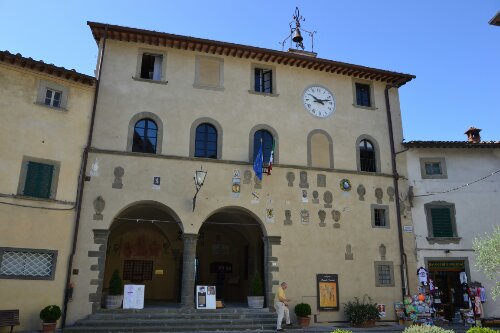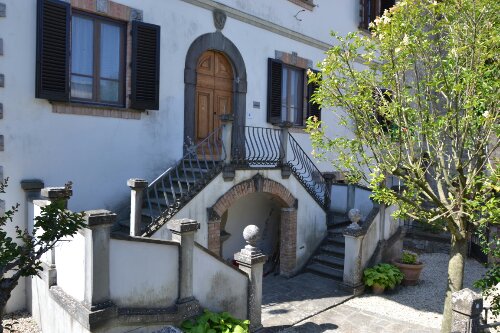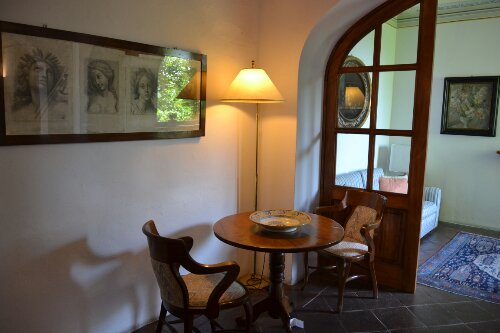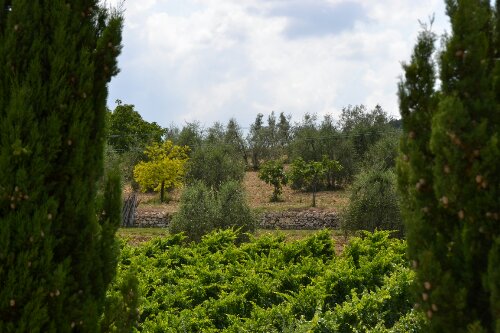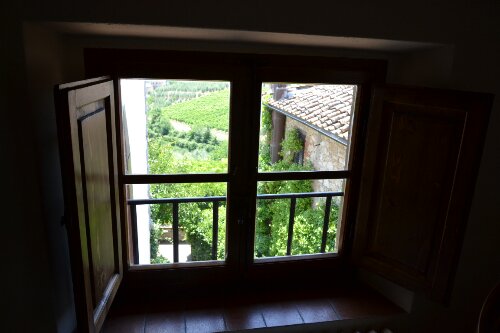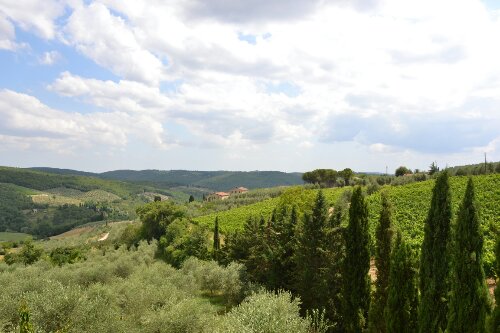 Italy Blog Posts:
A Two-Week Tour of Italy! Introduction
Suite 101 Articles:
Ann Silverthorn (Twitter: @annsilverthorn) is a versatile blogger who also writes about a wide variety of topics in numerous genres, including technology, travel, creative, and grant writing.