On the morning after the procession, we went back to Troia so Jim could return to the tourist info office and ask some more questions. The man who spoke English well was there and he said that his friend's mother was a DiDedda, so he offered to make a call to see if she could come and meet us. He spent a while on the phone trying to track the woman down, but eventually he did find her and suggested that we go get a coffee while we waited for her to come meet us. The man who made the phone calls for us is named Guisseppe Becca, and his father is the mayor of Troia. He learned to speak English by spending a number of years in Belgium and another country that I don't recall now. He just moved back to Troia a few months ago.
When we were walking to the coffee shop with Guisseppe, we met an older gentleman who also spoke English, who likes to get together with Guisseppe to practice his English. The man came to the coffee shop with us, and we all chatted a while. He also took us to see the back of the Cathedral, which is not a view that most people get to see.
When we went back to the tourist office, the old man left because he had something to do, and we walked down the lane with Guisseppe to the souvenir shop, which Guisseppe had arranged to have open, so we could do some shopping. Just as we were going to walk inti the shop, the DiDeddas arrived. They were a woman named Lucia DiDedda and her half brother, Andrea DiDedda, and also, Lucia's husband, whose last name is Lombardo. Guisseppe acted as translated between Jim and his relatives. Jim showed the geneological documents to Lucia and she recognized some of the names found there. Through Guiseppe's help, they were able to make some progress about the common ancestors that Jim and these two DiDeddas shared. After standing outside in the sun for a while, the shop keeper invited us to come into her shop to continue the meeting.  We took some pictures and purchased some souvenirs.
After spending a couple of ours with Guiseppi and the DiDeddas, we headed back to Lucera, where we were staying. When we got back to Lucera, we needed to buy a voltage converter, because mine had a melt down. We had borrowed another one from some friends, but with all the electronics we have, we really need to have two. When we got to the electronics store, it was closed for the siesta time, so we decided to check out the castle that we had kept seeing up on a hill while staying in the area, and come back to the electronics store after it reopened.
The castle is called Fortezza, and it is was built in the 13th century. As we walked through the gates and into the main section of the courtyard, a woman came out to meet us. She didn't speak English, but that didn't stop her from giving us some sort of narrative about the castle. We tried to give here some money as a donation, but she wouldn't take it. As we walked around inside and then outside the castle, we could see the dismal state of the monument, On one side a wall was shored up, and that bothered Jim, because it seemed that a lot of stones could come tumbling do rather quickly. What bothered me was the cliff that ran along the outline of the castle. There were a lot of beer and wine bottles broken in the area. There were a lot of stray dogs around, too. Also, most of the lights that were intended to illuminate the castle in the evening. We thought that if they'd ask for admission, they could keep the place up better. When we walked across some weeds at one point, prickers got into our sandals, and we ended up bringing them into the car and back to the hotel with us. They looked sort of like rose thorns, but they were much harder and had penetrated the soles of our sandals, so we had to spend some time pulling them out. All in all, it was a great day.
Photos:
1. Jim DeDad, Guiseppi Becca, Andrea, Lucia, and Lombardo
2. Andrea DiDedda, Lucia DiDedda, and Jim DeDad
3. Jim buys souvenirs inTroia.
4. Guiseppe Becca and Jim DeDad
5+ Pictures of the Fortezza castle and a random picture from our drive back to Lucera.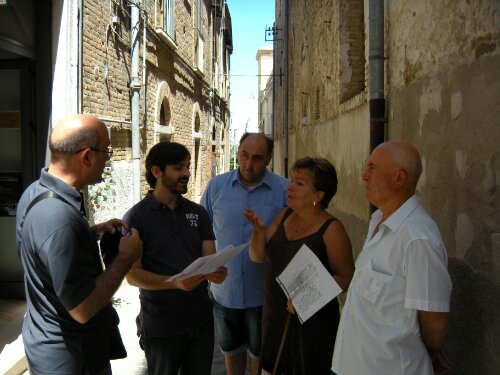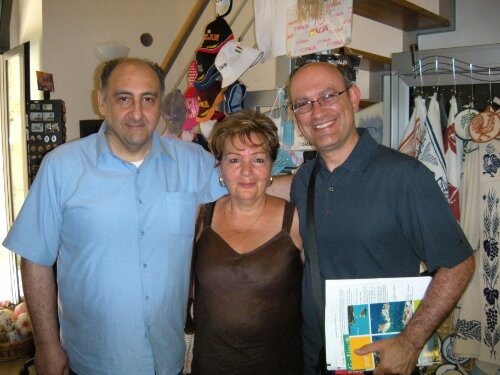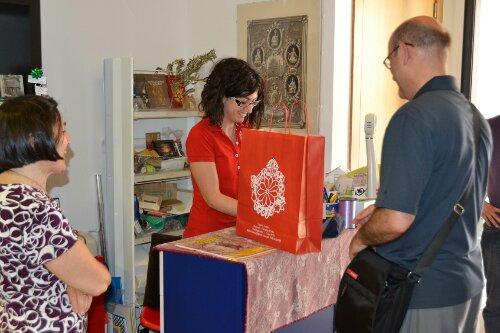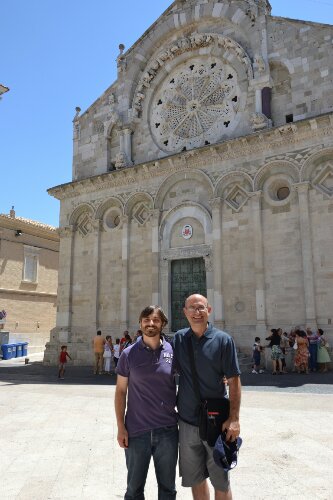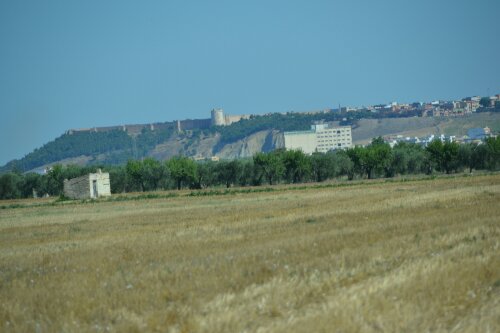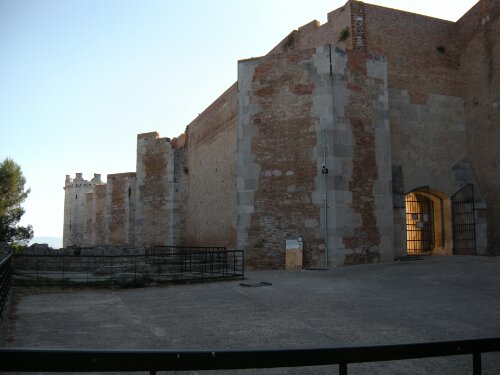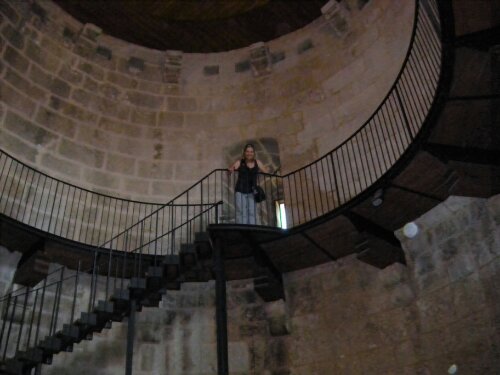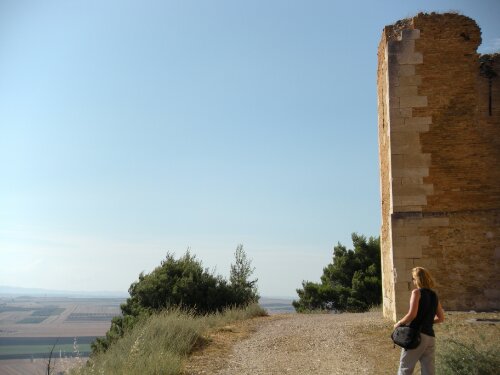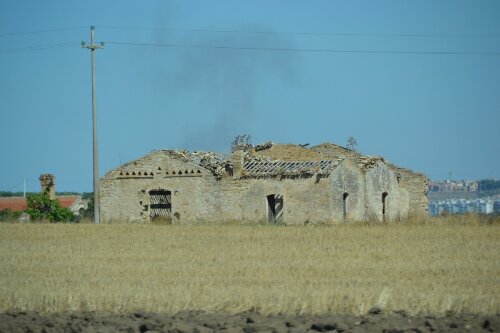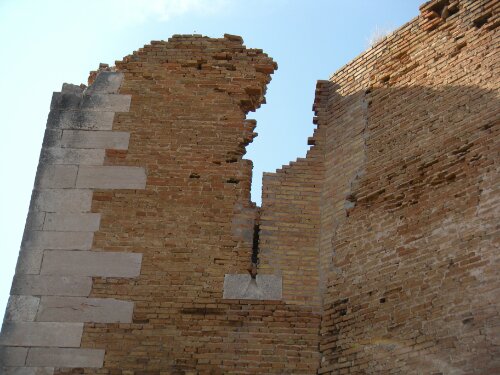 Italy Blog Posts:
A Two-Week Tour of Italy! Introduction
Suite 101 Articles:
Ann Silverthorn (Twitter: @annsilverthorn) is a versatile blogger who also writes about a wide variety of topics in numerous genres, including technology, travel, creative, and grant writing.