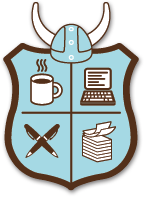 I've decided that one post with periodic updates makes more sense from here forward in this NaNoWriMo adventure.  It seems as though I might actually complete this thing!
11/25/2017 – After Thanksgiving Break, Back on Track
(Word Count 45,322)
I'm not gonna lie, it was nice taking a two-day break from this project for Thanksgiving, but I was getting a little too comfortable not writing and was finding it hard to get back in the zone. I'm happy to report that I'm back in the zone with only about 5,000 more words to go.
We have a day trip tomorrow, so I don't think I'll get any word in, but then there are four more writing days before the end of the month. I think I have this!
Only 4,678 words to go. Wish me luck!
11/21/2017 – Am I Really Going to Do This? (Word Count 40,298)
It looks like I might finish NaNoWriMo! I've heard that some people try to complete challenge by November 20. When I learned that, I didn't feel like such a smarty pants. But, I'm still excited that I have a good chance of being one of the 30,000 (out of 400,000) who are "winners."
I'm very pleased with the story I'm writing. The characters are changing. They will learn something by the end. The topic is timely, and I believe I'm treating it in a manner that is real and fair.
That being said, I started to get bogged down yesterday. I had been so concerned in the beginning about having too much to say, hitting 50,000 words, and then being only half way through the story. Yesterday, I realized that I'm just about at the end of the novel and wasn't even at 40,000 words yet. After freaking out, I realized I could write the end of the story and then fill in with details that I had omitted earlier on. Then this morning, I came up with a scene that is going to make my main character have a breakthrough. Ah, yes, a moment of truth. Then, I'll finish the story and complete the challenge.
People ask me, "Then what? Do people read your story?" I do know that I have to copy and paste the entire novel into a box on the NaNoWriMo site, but I don't think anything happens with it from there. It's up to me to revise the first draft, and if I think it's good enough, try to get an agent to take me on as a client.
I do think it's good enough.
Only 9,702 words to go! Wish me luck!
11/14/2017 – Getting there! (Word Count 28,163)
Last week was rough. Our poor pup was gravely ill, and I spent three nights sleeping on the floor with her. I managed to write a little most days, but it wasn't easy. Now that she has passed, I wish I hadn't taken the time to write at all. Or, maybe the writing actually helped me get through that tough time. There were plenty of words mixed in with tears. I definitely wrote a lot in the past two days. It was very therapeutic.
Tomorrow will be the halfway point of NaNoWriMo, and this would mean that to be on track, a participant should have written 25,000 words. I've written 28,163, but Thanksgiving is coming up, and I have several important meetings scheduled. This means I have to stay ahead of the game in order to make sure I have 50,000 words at midnight on November 30.
Wish me luck!
11/8/2017 – I'm Still Here! (Word Count 18,167)
I must admit I became a little bit worried over the weekend, even though I had written more than the target over the first three days, anticipating planned activities. I wrote nothing on Saturday (day 4), but I managed to write a healthy amount in the car on the way to our daughter's house on Sunday (day 5). This gave me about an hour in the backseat while my husband played the role of Uber driver in the front.
On Monday (day 6), I revised in the car on the way home. And by yesterday, Tuesday (day 7), I was back on schedule. Today is Wednesday (day 8), and my word count is 18,167. The target for day 8, according to NaNoWriMo, is 13,333, so I'm still ahead of the game.
So far, I've found that NaNoWriMo keeps me from spending hours researching a minute detail that probably wouldn't make that much of a difference to the overall plot. It doesn't give me an excuse to write slop though. Wish me luck!