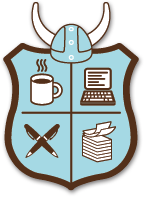 Yesterday marked a great start to NaNoWriMo. I started with 3,874 words and ended with 6,549. That's a word count for the day of 2,675. My goal was 2,000. It was amazing how easily the words were dripping from my fingers.
This exercise is good for an English major who constantly feels the need to measure up to the great writers she studied. It takes away the constant editing and doubt.
While I don't want the finished product to be a series of "asdfjkl;" expressions, I don't feel the need for it to be a masterpiece, or even great. It simply needs to be the best I can do in a 30-day period.
What am I writing? All I can say right now is that the story springboards from a chance encounter in an airport and my fictionalizing what happened afterward! The amazing coincidence of striking up a conversation with a person on the same connecting flight to Philadelphia, with both of us going in different directions afterward, and then reuniting with that person on the return trip is truly stranger than fiction.
Well, I'm off to start day two. Wish me luck!
Word Count: 6,549