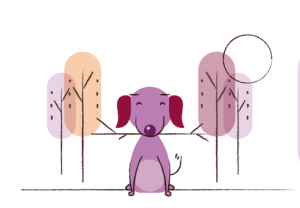 Recently I was contacted by Julissa Arangure, community-outreach professional at Shari's Berries. She had seen that I completed the 100 Happy Days challenge. Julissa wanted to share a blog post on that ran on their site called, "50 Ways to Cheer Someone Up When They Need a Smile." She thought I might like to share the post with my readers. Just reading the list lifted my own spirits.
Please keep in mind. This is not an advertorial. I'm sharing useful content with you. Plus, I'm always looking for interesting content, and I was grateful to be contacted by Julissa.
You may already know that one of the best ways to boost your own happiness is to do something for someone else, and this article gives you 50 of ways to do that, backed by science. These actions trigger the following hormones: serotonin, dopamine, oxytocin, and endorphin. The end of the article lists sources from the Mayo Clinic, the NIH, Harvard, and more.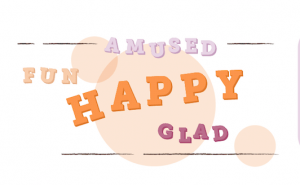 I've selected seven of my favorites from the list and encourage you to explore the rest on your own. Here are the tips (verbatim) that appeal to me most:
Cheer them up with word associations. Say words like "amused" or "joy" and have them say five more words that come to mind. Studies show that this use of "priming" will eventually cause the person to feel the words and emotions they are naming (serotonin).
Challenge them to some riddles and crossword puzzles. Our brains love solving problems. Critical thinking also boosts cognitive function and helps remove that hazy feeling that comes with sadness (dopamine).
Help them create a "gratitude sandwich." Ask them to sandwich one thing that is going wrong between two things that they are grateful for. Saying it out loud helps them realize that there is always something positive to focus on (dopamine).
Take them to the dog park or, even better, lend them your pup for a day. Studies show that petting animals releases oxytocin, serotonin and prolactin, which is like a happiness cocktail for your brain.
Turn off the TV and host a reading day. Studies show that happy people were 21% more likely to read a newspaper or book than watch TV.
Fake a laugh. Seriously! Just the idea of it seems silly, but many PTSD programs and therapists recommend daily laughing as 'homework' to feel better. We bet as soon as you ask your loved one to fake laugh, they'll end up laughing for real!
Spend the day seeing who can do more random acts of kindness. Helping others is a great feeling, plus it can boost your mood as well.
So, there you go. Seven ways to cheer someone else up and by doing so, probably make yourself happier. Can you think of more ways to lift others' spirits? Let me know in the comments below.