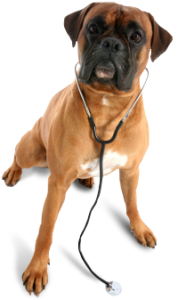 All around the world, pets play an important role in the human family structure. In addition to their day-to-day care, managing their health can be complicated. A good relationship with a qualified, caring veterinarian can help navigate the many options in providing pets with the best-possible, and most-practical, care.
Brandon Grimshawe, DVM, and his wife, Jenny Campbell Grimshawe, DVM, founded Millcreek Animal Hospital, in Erie, Pennsylvania, with a mission that includes a goal of establishing long-term, trusting relationships with patients and their families. In keeping with that goal, they've come up with seven things they'd like you to know about veterinary care:
Not all veterinarians are created equal.
Veterinary care varies widely, even though the description of such care may not. We get a lot of questions about why a spay procedure would cost less at one of the low-cost clinics. When comparing cost, you must remember to ask questions and compare apples to apples. You should always ask how anesthesia is administered and what type of bloodwork, if any, is included in the cost. Many of the full-service hospitals hold themselves to a very high standard when it comes to what type of service they offer and the safety it provides for your pets. Sometimes the additional steps we take to provide the safest treatment take more time and resources and can translate to a slightly higher cost to the consumer.
Animals are not little humans.
Despite what you may find on popular websites, you should never give over-the-counter medications or supplements to your pet without consulting a veterinarian first. Animals process drugs differently than we do. Some drugs can cause ulcers, and when drugs are used for the wrong reasons, they can cause harm to the animal. We never mind a quick phone call to ask if something is safe to use.
We cannot diagnose your pet's ailments over the phone.
As much as we wish we were truly that good, we rarely are. We should also be held to a higher standard than to guess what could be going on with your pet. We should never forget the importance of a good physical exam and face time with the doctor.
Pets do truly age much quicker than we do.
There is an undeniable importance to having a routine physical exam performed. In senior pets, having more frequent exams, and health screens of the blood, can help make quicker diagnoses and prolong your pet's life quality.
Preventable diseases are a real thing.
Preventative care can save your pet, and you, from sometimes life-threatening, human-contractible illnesses. It can also save you money in the long run. Diseases prevented by vaccination include rabies, parvo/lepto, Lyme disease, and panleukopenia. Oral medications can prevent heartworm, fleas, and ticks. Routine care and preventative medicine can, and should, be the key to long and healthy life with your pet.
Vaccines must be given correctly to protect your pet and build a proper immune response.
Some people buy vaccines online, or in a store, and administer these vaccines to their pets themselves to save money. If vaccines are not given to a healthy immune system (determined by a physical exam of all body systems), at the right time, and boostered when necessary, the immune system doesn't do what it's supposed to do to keep your pet protected. Although some of these decisions come from a well-meaning place, they can be, and often are, detrimental to your pet's health.
Your veterinarian doesn't judge you.
Your veterinarian is there to help educate you and direct the best possible care for your pet. It is your veterinarian's job to offer the best possible medicine, but it is his/her responsibility to allow you to choose the plan that works best for your family. If you feel you're being judged for not accepting the gold standard, you should look for a new partner in the healthcare of your pet. Veterinarians are faced with the same gut-wrenching decisions as you, regarding finances. No one wants to admit it, but the financial side of veterinary medicine is an important factor in the overall healthcare of your pet. Your veterinarian should be able to comfortably guide you through difficult healthcare decisions.
So, there you have it: seven things to know about veterinary care. Giving a pet a good home requires plenty of love, a fair amount of daily maintenance, and adequate healthcare. A good veterinarian can help families thrive in all three of these aspects in caring for their pets.
Ann Silverthorn is a writer whose family includes Nutmeg and Nora, happy patients at Millcreek Animal Hospital, a full-service facility that welcomes both emergency treatment cases as well as pet patients in need of routine medical, surgical, and dental care.
Many thanks to Drs. Grimshawe for sharing their insights on veterinary care for this blog.