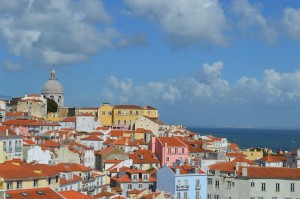 Welcome to the first in a series of blog posts about Portugal. My travels might take me to the former maritime empire in the near future, so, I'd like to find out as much as I can about the country, and I will share my findings with you.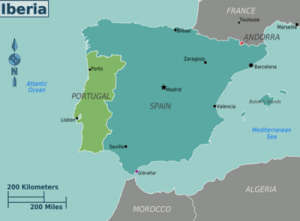 To start, here are seven basic facts about Portugal.
Portugal is the westernmost country in continental Europe. It shares the Iberian Peninsula with Spain.
Its area is just over 35,000 square miles, approximately the size of Maine.
The country has more than 500 miles of beaches on the Atlantic Ocean.
Portugal is split in two by the Tagus River. North of the river is mountainous and the south is made up of plains and plateaus and its climate is dryer than the north.
The country's language, Portuguese, is a Romance language, as is Spanish, Italian, and French, all derived from Latin.
The capital city is Lisbon, and it was almost completely leveled by a massive earthquake in 1755.
Lisbon is hilly like San Francisco, and streetcars equipped with cogwheels move people from one level to another.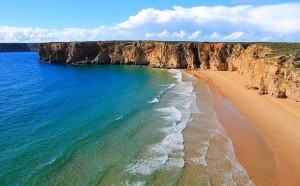 So, there you have it. Seven basic facts about Portugal that will get us started with our exploration. More to come!
Twitter: @annsilverthorn   Instagram: ann_silverthorn
Facebook: www.facebook.com/AnnSilverthorn