Each year when the Oscar nominees come out, it's fun to review the list and add the ones that look interesting to my DVD Netflix queue. This year's movies are just starting to arrive in my mailbox, and the gem we watched over the weekend was best-picture nominee, Call Me by Your Name. This film won the 2018 Oscar for James Ivory's best adapted screenplay from André Acimen's 2007 novel. It stars Armie Hammer, Timothée Chalamet, Michael Stuhlbarg, and Amira Casar.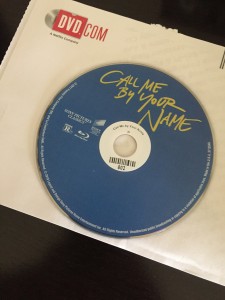 All of these actors gave strong performances, especially Chalamet. If he looks familiar, you might recognize him from Lady Bird, which received several Oscar nominations this year, too.
Let's just say that after watching the movie, the next book I start will be this one. The story takes place in 1983 northern Italy, with a 17th-century villa for a backdrop and an ancient stone swimming pool for a prop. This film might just tear your heart out with its strong examination of attractions, emotions, and family relationships.
The story centers around the family of a university professor (Stuhlbarg), whose translator wife (Casar) inherited a villa where they spend every summer and winter break. Traditionally, they invite a graduate student to spend the summer with them every year. This year, it's Oliver (Hammer), an over-confident 24-year old, who catches the attention of every female for miles.
At first the couple's 17-year-old son, Elio (Chalamet), complains about Oliver's arrogance, but he's covering up an attraction that he doesn't understand. Oliver, being seven years older, tries to put off Elio's immature advances, but eventually a romance blossoms.
In America, we might think that a relationship between this young man and teenaged boy is unethical, but the age of consent in Italy was only 14 in 1983, and even in the United States, it's commonly 16. And Oliver was not in a position of power, as a teacher or other leader would be.
The reason Elio is put off by Oliver's arrogance is likely because the teen is precocious and very much used to being the center of his parents' admiration. He's met his intellectual match in Oliver, and it takes some time for the two to reach a truce. Chalamet's portrayal of Elio was more than deserving of his Oscar nomination for best actor. He expertly played the awkward teenager dealing with the push and pull of desires that were taboo in 1983.
Timothée Chalamet didn't win the Oscar for best actor this time, but I expect to see his name on the list again, and I'm looking forward to his next movie role. It won't be long because he's starring in the upcoming Rainy Day in New York with Elle Fanning, Beautiful Boy with Steve Carell, and The King, a film about Henry V, due out in 2019.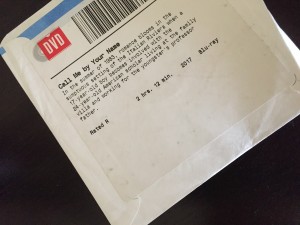 ---
Ann Silverthorn is a freelancer and blogger who writes in a wide variety of genres. She especially loves movies and sharing her thoughts about them. Follow her blog at www.AnnSilverthorn.com and find her on Twitter, Instagram, and Facebook.
Disclaimer: I am a DVD Nation director, and I earn rewards from DVD.Netflix.com, which has thousands of movies to choose from, many that you won't find on streaming services. #DVDNation #ad