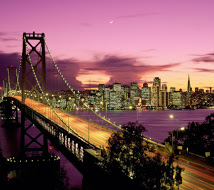 Tech guru and radio host, Kim Komando, wrote an article for the July 15, 2015 issue of Bottom Line Personal about Google Flights, an airfare finder that seems to outperform most airfare search sites.
Here are seven bits about Google Flights from both Kim Komando and me that might make you want to check it out the site the next time you're buying plane tickets.
1. Find your flight and buy from the source: Google Flights helps you find the fares you want and then sends you directly to the airline Web site when you're ready to buy.
2. Determine when it's cheapest to travel. Adjust the departure dates or duration of travel and use the bar chart to find the cheapest days to fly.
3. Identify cheaper regions or airports. Most sites make you enter a specific airport code. But with Google Flights, you can identify a region and see what the flight would be at surrounding airports.
4. Get tips on travel. You'll have the option to click on tips related to your travel, such as seat types or alternative travel dates.
5. Convert search results to your favorite currency. Seeing what the cost of a flight is in varying currency makes Google Flights a global tool.
6. Save flights in your own folder and share. Search for flights on your phone, save, and then continue on a different device. Share your saved flights with friends and family.
7. Track fares. Save flights and let Google Flights track and compare prices. Receive alerts on Google Now.
So there you have it. Seven bits of information about Google Flights. Let me know what you think. Is it all it's cracked up to be?
Ann Silverthorn writes about a wide variety of topics in numerous genres. She's currently working on a biography of William E. Dimorier (1871-1951), a nearly forgotten poet and educator, who dedicated his life to the betterment of young people.
Twitter: @annsilverthorn
Instagram: ann_silverthorn