A couple of years ago, I resolved to love winter. Since Husband Jim has never moved me out of this frosty bucket, I figured I should bloom where I was planted, so to speak. This year, as for many, it has been hard to love winter.
I'll tell you who loves winter, though. Nutmeg and Nora. Those two Cairn Terriers of ours, rescued on September 10, 2011, love snow. I worried when we brought them to Erie from Cleveland that they wouldn't tolerate the snow well. We get A LOT more snow than Cleveland.
Maybe the gals have just decided to love snow, like I did, because this is the third winter they've been with us, and it is the first winter I have seen them literally immerse themselves in snow. I certainly don't have to worry anymore that their little tummies are cold when they go outside to visit the "facilities."
This year, Nutmeg and Nora have been obsessed with some critter that is living in their picket-fenced enclosure. I think I saw it once, and I believe it is a mole. There could also be a rabbit living under some vegetation that didn't get cut down by the gardener, because winter came early. I fear the day I find out which they're going after.
In true terrier fashion, they have discovered the joys of burrowing. And I suppose it's better that they are burrowing in snow rather than dirt (although Nutmeg did that once last fall).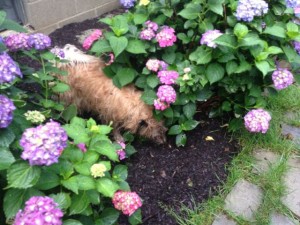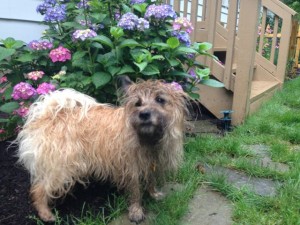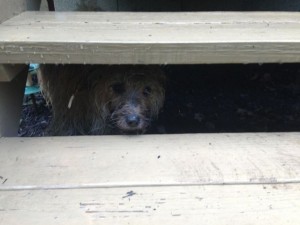 Today, they really went at the burrowing, so I decided to take some pictures and video. Then, I thought the result was so cute, that I had to share it. I don't know if you'll think it's as cute as I do. And that's okay. You might not because I'm a pet parent who thinks everything her dogs do is cute. And I suppose that's okay, too. But, you just might like it.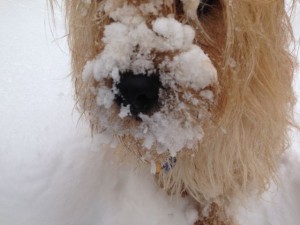 Here's a link to the movie. I hope it makes you chuckle a little today.
Ann Silverthorn is a writer who won't be classified. One day she's writing about her Cairn Terrier rescues, Nutmeg and Nora, and the next, she's posting about a business topic or a research subject. Imagine the two of you are meeting for coffee, and she wants to share something new, interesting, or funny.