On the last full day of our four-day Vegas vacation, hoping to get a little closer to the majesty of the Spring Mountains, we decided to drive to the Red Rock Canyon National Conservation Area in our rental car. The area offers a 13-mile scenic tour that we thought would be fun. For an automobile, the charge to access the scenic road was $7.
Before embarking on the route, we popped into the visitor's center, where a volunteer told us about the stops we should be sure to make, such as the highest spot and where we would see ancient hand prints on the rock. While in the gift shop, we bought a National Geographic hat for me, which came in handy because it was pretty windy that day, especially at the higher elevations.
The entire 13-miles is one big photo-op. Even with a dozen places to park, there were sites where I would have loved to pull over and snap some photos of what I was beholding. I especially enjoyed looking at the scenery that included objects in the foreground, mid-point, and far away. I tried to capture that sort of View-Master feel.
My husband, Jim, was hoping to see some wildlife, but the guide at the visitor center had told us that the burros and big horn sheep only come out at dawn and dusk. There were plenty of turtle-crossing signs, but we didn't see any turtles either.
The drive is pretty tame, but there were some white-knuckle moments that reminded me of my Route 66 trip, and I told Jim he needed to keep his eyes on the road, not look for wildlife.
After our drive, we were hungry, so when we exited the scenic drive, we continued on Route 159 to see what was up ahead. We passed Bonnie Springs Ranch, which looked interesting, the village of Blue Diamond, which seemed small, and the gypsum plant, which made us think we might be going too far to be comfortable, so we turned around.
On the way back, Jim wanted to check out Blue Diamond for a place to eat, but a drive through the sleepy town told us that we would be rather conspicuous, so we turned onto the long driveway to Bonnie Springs Ranch to see what it might be like. The sign said it had a restaurant, after all. On the banks of a turtle pond, sits the restaurant. Inside, we ate a filling lunch and then went out to explore the place.
In addition to the restaurant, Bonnie Springs Ranch has Old Town, a petting zoo, a pony ride, horses for trail riding, a train ride, and a motel. Old Town was deserted when we were there, because it is "dark" on Mondays and Tuesdays. The gift shop was open and so was the office, though. When Old Town is open, there's plenty of live entertainment apparently, such as gunfights and even a hanging. Think Knotts Berry Farm  on a miniature scale.
Between the Red Rock drive and Bonnie Springs Ranch, we thought it was a pretty good day and headed back to the Mandalay Bay where we dined at Rx Boiler Room. It was a nice way to spend our last day in Vegas.
For more posts about our Vegas vacation visit:
Vegas Vacation: Overview
Vegas Vacation: Vegetarians In Sin City
Vegas Vacation: Hoover Dam
Vegas Vacation: Red Rock Canyon
Flying Southwest
Apple Experience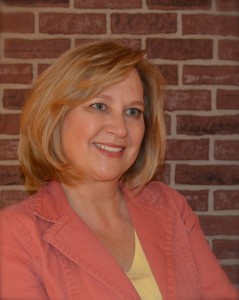 Ann Silverthorn is a writer who won't be classified or categorized. One day she's writing about her Cairn Terrier rescues, and the next, she's posting about a business topic or a research subject. Imagine the two of you are meeting for coffee, and she wants to share something new, interesting, amusing, or perplexing.