I put in about eight hours of driving today. You can get a lot farther sooner when traveling on Interstates than on the back roads of Route 66. It took me ten days on Route 66 to get to California. It'll only take me five days to get home.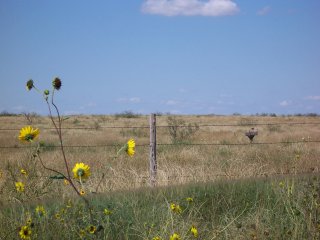 Driving Route 66 is not an easy undertaking. Some parts of the Mother Road have been obliterated by modern Interstates and many sections have acquired new identities. If it weren't for the EZ 66 Guide for Travelers, there's no way I could have accomplished the Route 66 trip.
The EZ 66 Guide provides turn-by-turn directions from Chicago to Santa Monica. Believe me, it would be a lot easier with a navigator and a driver than to tackle it alone. To assume both roles is nerve-wracking and sometimes frustrating when wrong turns take you miles out of the way.
The experience of driving Route 66 isn't entirely a happy experience either. All of the abandoned diners, filling stations, and motels represent real people whose livelihoods were destroyed by the modernization of the U.S. highway system. The structures are all in various stages of decay. Some are reduced to their foundations. Traveling Route 66 is like streaming through the past to a time when cell phones, computers, and the Internet were not even parts of the imaginations of the souls who lived during the Route's heydays. The ruins spark our imaginations, though, and remind us of a time when life was much, much simpler than it is today.
My Reboot: Solo Route 66 Trip Introduction 
2. Route 66: Erie, PA, to Elkhart, IN
3. Route 66: Elkhart, IN, to Normal, IL
4. Route 66: Lebanon, MO, to Chandler, OK
5. Route 66: Chandler, OK, to Amarillo, TX
6. Route 66: Amarillo, TX, to Santa Rosa, NM
7. Route 66: Santa Rosa, NM, to Gallup, NM
8. Route 66: Gallup, NM, to Williams, AZ
9. Route 66: Williams, AZ, to Barstow, CA
10. Route 66: Barstow, CA, to Santa Monica, CA!!!!
11. Route 66: Santa Monica Pier
12. Route 66: Stars' Homes Tour
13. Route 66: Live taping of Jeopardy!
14. Route 66: Taping of Chelsea Lately Show and a Taste of Traffic
15. Route 66: Arcadia, CA, to Flagstaff, AZ
17. Route 66: Amarillo, TX, to Tulsa, OK
18. Route 66: Tulsa, OK, to Terre Haute, IN
19. Route 66: Terre Haute, IN, to HOME!
Here's a gallery of photos from the trip.
A Couple of Articles Written for Suite 101:
Traveling Route 66 Solo By Car
A Nine-Day Guide to Driving Route 66
Ann Silverthorn (Twitter: @annsilverthorn) is a versatile blogger who also writes about a wide variety of topics in numerous genres, including technology, travel, creative, and grant writing.